Season 1, Episode 1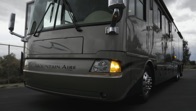 • Learning to Drive an RV – Part 1: Peter teaches Caitlin to drive a massive motorhome – his – with the naive hope that he'll get it back from the rookie driver unscathed
• A Sense of Community: Tightly knit but dispersed, how meeting strangers can quickly turn to establishing lifelong friendships
• On-The-Road: Pat and Chris and their unique Unicat
Season 1, Episode 2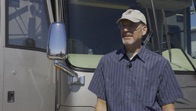 • Learning to Drive an RV – Part 2: We find out how Caitlin does when she finally has the chance to drive Peter's home-on-wheels in busy Southern California traffic
• Mobile Internet 101: Cherie and Chris uncover the (often very complicated) secrets of staying connected while roaming across the country
• On-The-Road: Tom and Caitlin Morton
Season 1, Episode 3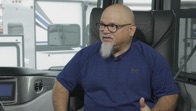 • Choosing an RV – Drivables: Is there such as thing as too many choices? Yup! But Anthony helps narrow down the options that can seem so daunting, so often, to so many
• Boondocking – Living Off the Grid: John wonders how is living without being connected to power, water, or plumbing even possible much less a commonly preferred way to RV?
• On-The-Road: Matt the Rock Star and Newbie RVer
Season 1, Episode 4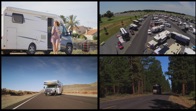 • Choosing an RV – Towables: Yes, you CAN take it with you. Just hook it up to your bumper, right? Well, that depends. Anthony learns about towables, both massive and tiny.
• The Power of RV Batteries: Tom sciences things up as he teaches us about the many kinds of battery technologies and which are best for mobile living.
• RV Gear: Peter shows us why certain encountered gadgets can have you choosing between paying now… or paying later!
• On-The-Road: Technomadia's Cherie and Chris
Season 1, Episode 5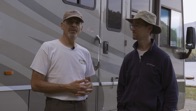 • On the Level: Peter and John show us why not having a level RV can melt the ice cream in your freezer. No kidding… it's that serious!
• When to DIY and When to Get Help: Not handy? Well, you'd be surprised how handy you can be when there are no other options! But there are times when getting some help is the right thing to do.
• Making an RV Your Own – Mattresses: If anyone needs their beauty sleep it's Anthony, but it's not that easy when as he learns about the shortcomings of standard RV beds.
• On-The-Road: Chef Martin and Gail
Season 1, Episode 6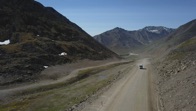 • Tires – Your Rubber Safety Buffer: John explains why tires are so important being the only thing between your home on the road and the road itself!
• Touring Alaska: Tom and Cait trek to the edge of the world with dozens of RVers as part of a massive Alaskan caravan.
• On-The-Road: RV Geeks: Peter and John